Nouveautés à Paris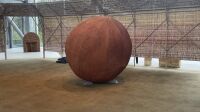 Discover our images of the major exhibition at the Fondation Cartier by Bijoy Jain, the Indian star at the head of one of the most influential architectural firms.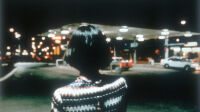 The FRAC d'Île-de-France is celebrating its 40th anniversary with great fanfare with a double collective exhibition deployed between its Reserves and the Fiminco Foundation.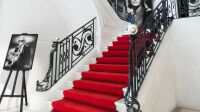 A new temple for photo enthusiasts has just opened its doors in the capital. Her name ? The 99 Cameras Museum opening at Harcourt Studios.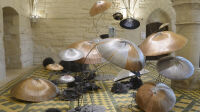 Tanja Smeets and Karin van Dam take over Maubuisson Abbey and place themselves between the walls to display their artistic universe made of threads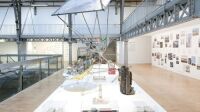 Until March 17, 2024, the Pavillon de l'Arsenal invites you to discover the Light Energies exhibition, highlighting places designed for the post-carbon era.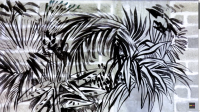 Our images of the street art exhibition without a single graffiti on the walls... This is the experience that the Grand Palais Immersif Loading offers us.
Nouveautés en régions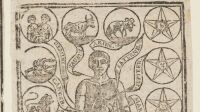 Caen Museum of Fine Arts
From November 18, 2023 to March 24, 2024
The Caen Museum of Fine Arts immerses us in the world of prints in this exhibition which brings together all the greatest masters of the Renaissance.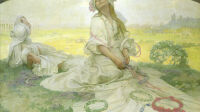 Caumont Hotel
From November 17, 2023 to March 24, 2024
From November 17, 2023 to March 24, 2024, come to the Hôtel de Caumont in Aix-en-Provence to discover a major exhibition on Alphonse Mucha.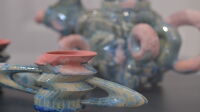 Joseph Déchelette Museum
From December 2, 2023 to May 27, 2024
The Déchelette Museum welcomes around fifty virulent artists practicing the art of ceramics. The opportunity to confront them with the luminaries of the discipline.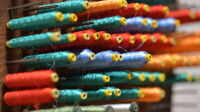 Museum of Art and Industry of Saint-Étienne
From November 24, 2023
The Museum of Art and Industry of Saint-Étienne offers a life-size History course with its brand new permanent course: the Mechanics of Art.
---